Zuellig Building, Makati City, Philippines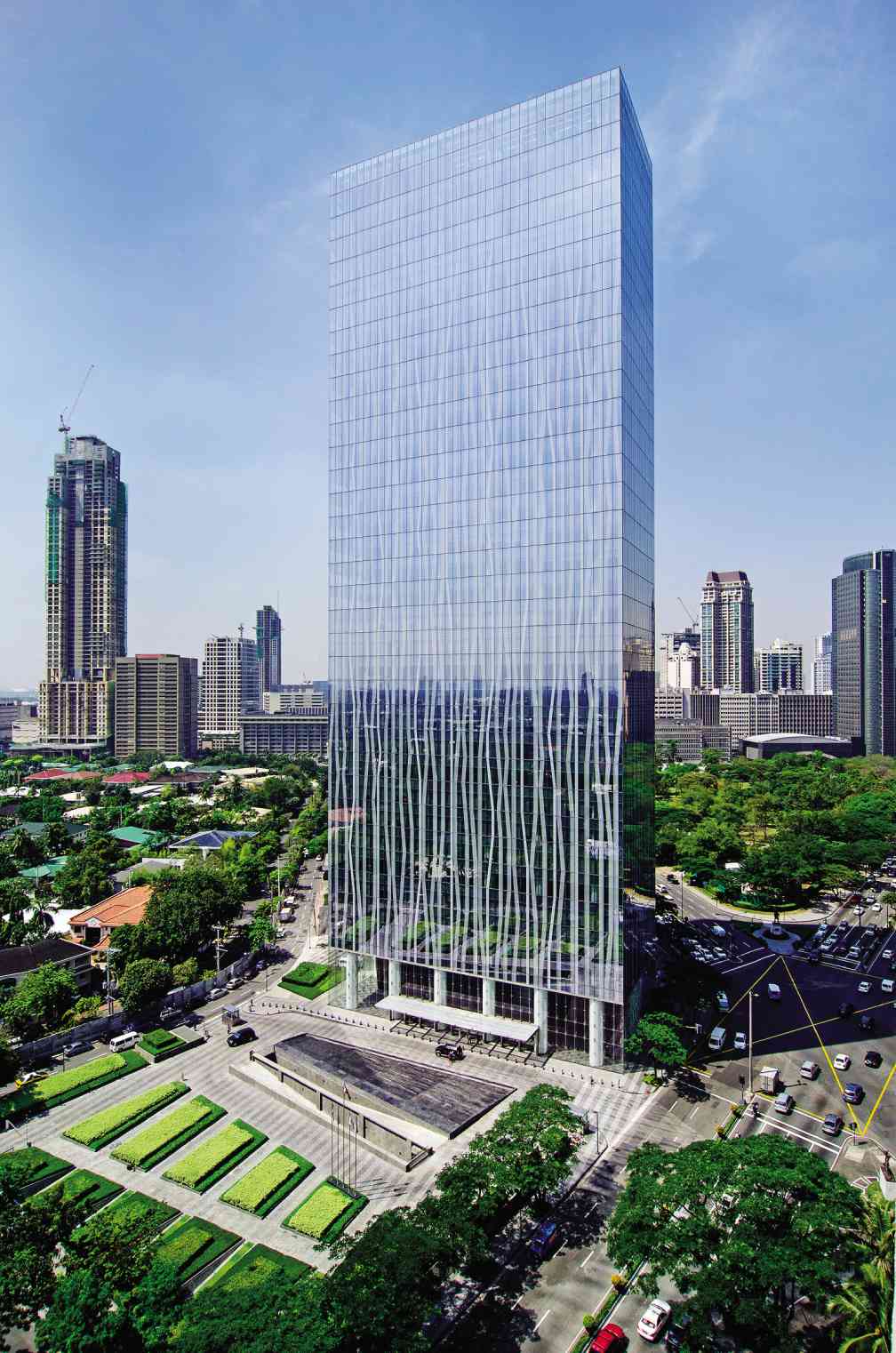 The first platinum LEED building in the Philippines. The Zuellig Building, a new 33-story office tower, brings together a superb location, world class design and green technologies to become Metro Manila's premier business address. The products we had used are:
1. Ronacrete – Water Proofing
a. Monoprufe WP – is a high performance cold applied cementitious waterproofing membrane. Monoprufe WP is highly elastic which can accommodate movement and cracks within the substrate.
b. Unidri Super 20 –
c. Ronafix Mix A1 – is a mix design for site batched mortar incorporating Ronafix. The mix design includes 45 litres of Ronafix for each cubic meters of mortar produced. This mix design is suitable for applications such as flooring and bonding.
d. Ronafix EFC – is prepacked fairing coat which is applied as a skim coat in thicknesses up to 3mm to provide a smooth, hard finish to damaged, blemished and repaired external concrete surfaces. Ronabond EFC is also used as a smoothing mortar prior to the application of protective coatings and paints. The material is supplied in preblended form which can be mixed by hand or machine.
2. Carboline Epoxy Coating
a. Carboguard 959 – A solvent free self-leveling epoxy coating specially designed for flooring applications. Has excellent flow and wetting characteristics, it provides excellent appearance with exceptionally good adhesion to substrate.
3. Carboline Tank Lining Systems
a. Carboguard 703 – Ultra high build, airless-applied, solvent free coating for use on steel and concrete substrates. Widely used as a splash zone coating on marine installations, tank lining in petroleum services and for protection of buried pipelines. It has extremely good impact and abrasion resistance and abrasion resistance and is suitable for variety of heavy industrial applications. Approved for potable water services by WQC, UK.
4. Deckshield Carpark Systems
a. Deckshield ID – is a flexible polyurethane car park deck coating system providing a colourful watertight, wearing for intermediate decks of multi storey and basement and other trafficable suspended floors.
5. Seal Hard
Seal Hard penetrates concrete surfaces to seal, densify, harden and waterproof them. It is a propriety, colorless chemical solution that increases the wear surface strength of concrete floors subjected to pedestrian and vehicle traffic. SealHard floors last longer, cost less to maintain, are safe to use, and are guaranteed to resist dusting for years after application. It is VOC compliant, oderless, environmentally safe and simple to apply.
Proposals for Carpets and Vinyl at Executive Office and Lobbies
Flotex – Nylon Floor Covering System that is engineered for life. Straight stand-up Fibers that is Stain-resistant, LEED certified by British Allergy Foundation.
Beaulieu Commercial – LEED-certified Nylon Carpets which uses 85% post-consumer material for its tile backing and has Puralex odor neutralizer feature which removes stale odor in a room by breaking down airborne pollutants.
Karndean – Manufacturer of luxury vinyl flooring. Realistic wood tones, textures and grains offers enviable quality.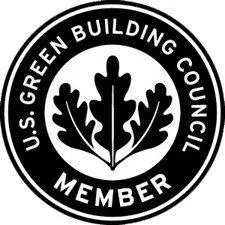 Proposals for Kitchens and Restrooms
Flowcrete– A Hygenic, seamless and functional polyurethane flooring system.
Stonhard– A U.S. Green Building certified epoxy mortar flooring system for Commercial and Industrial flooring application.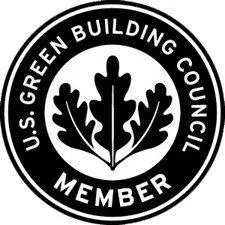 Product Certification GREEN Building Material LEED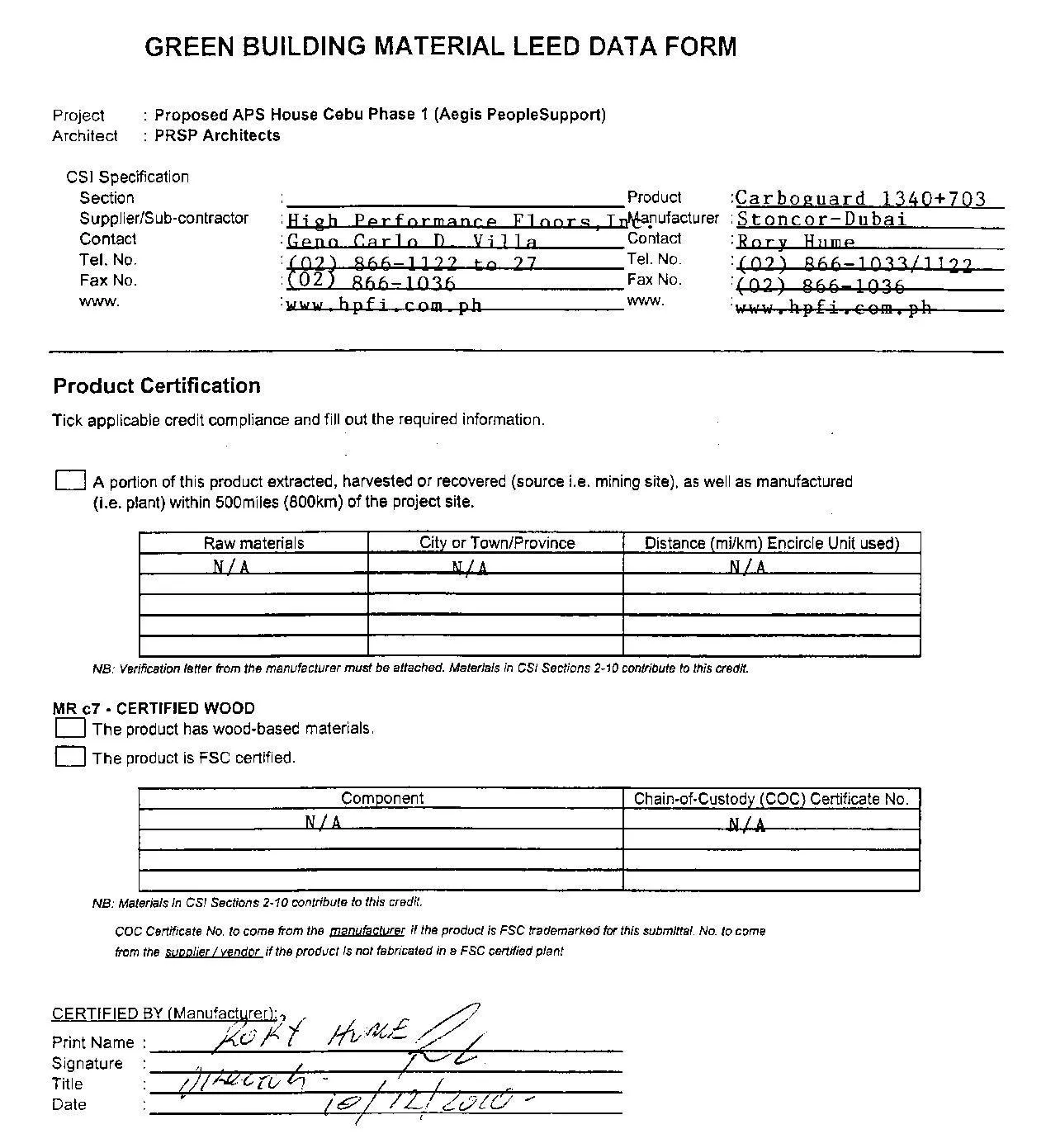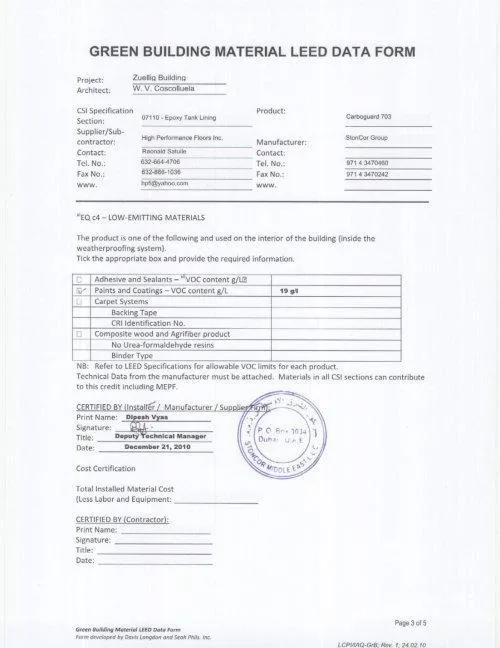 Zuellig Building Construction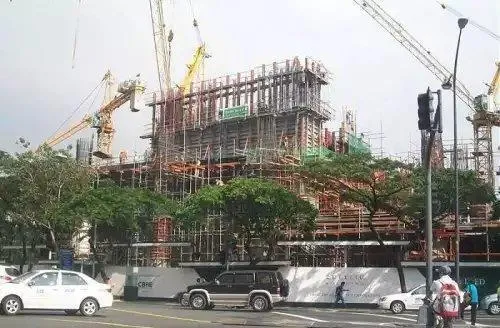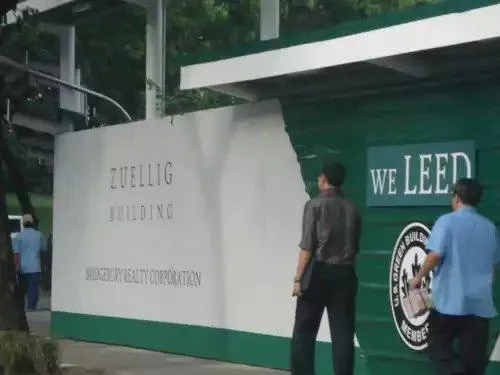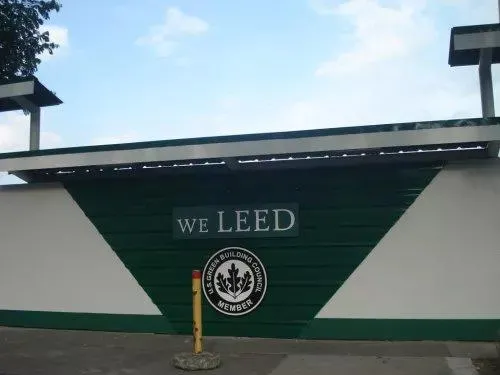 Application of Angle Fillet (Ronafix Mix A1) at Genset Area (Genset pads)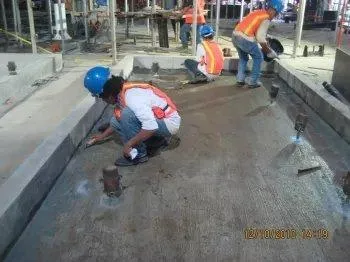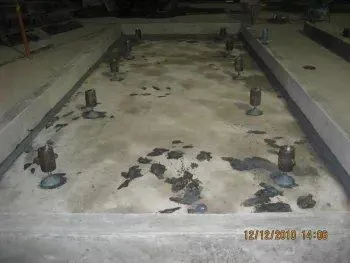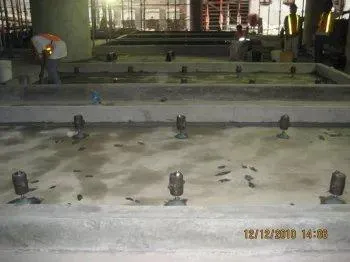 Application of Monoprufe WP (1st coat)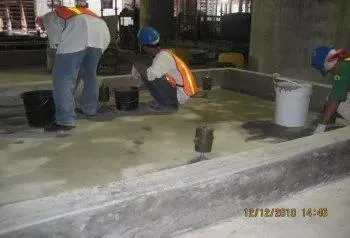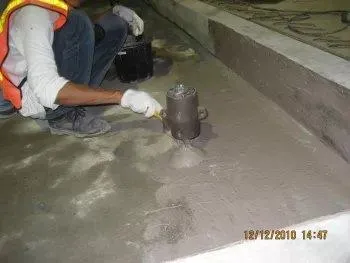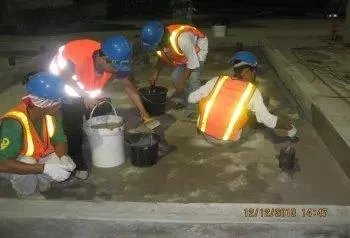 Done applying 1st coat (Monoprufe WP)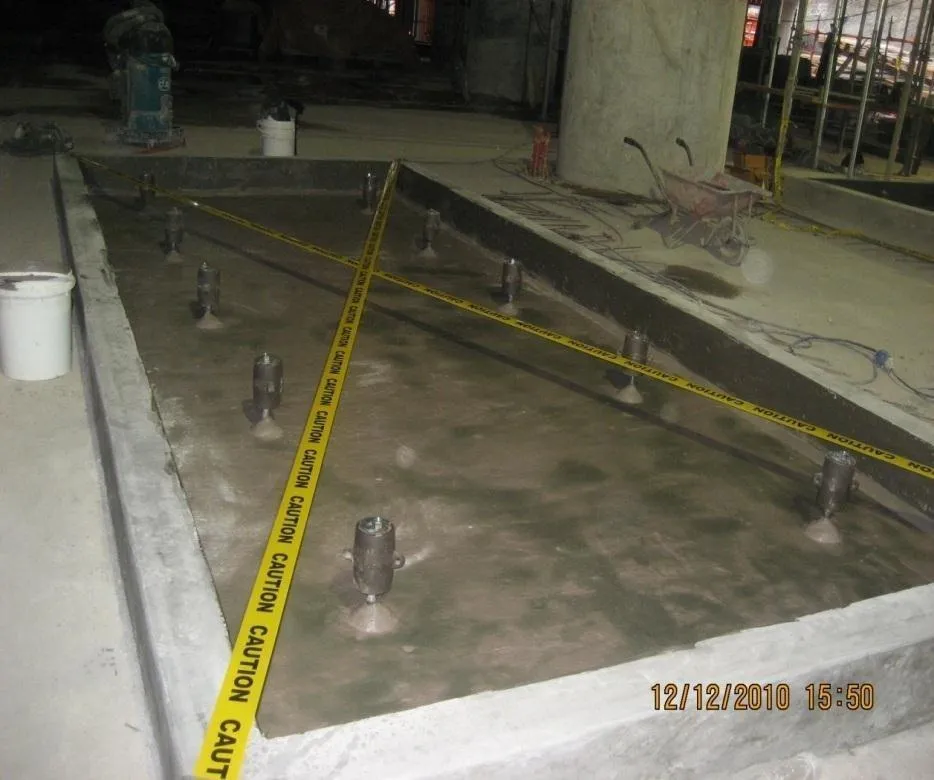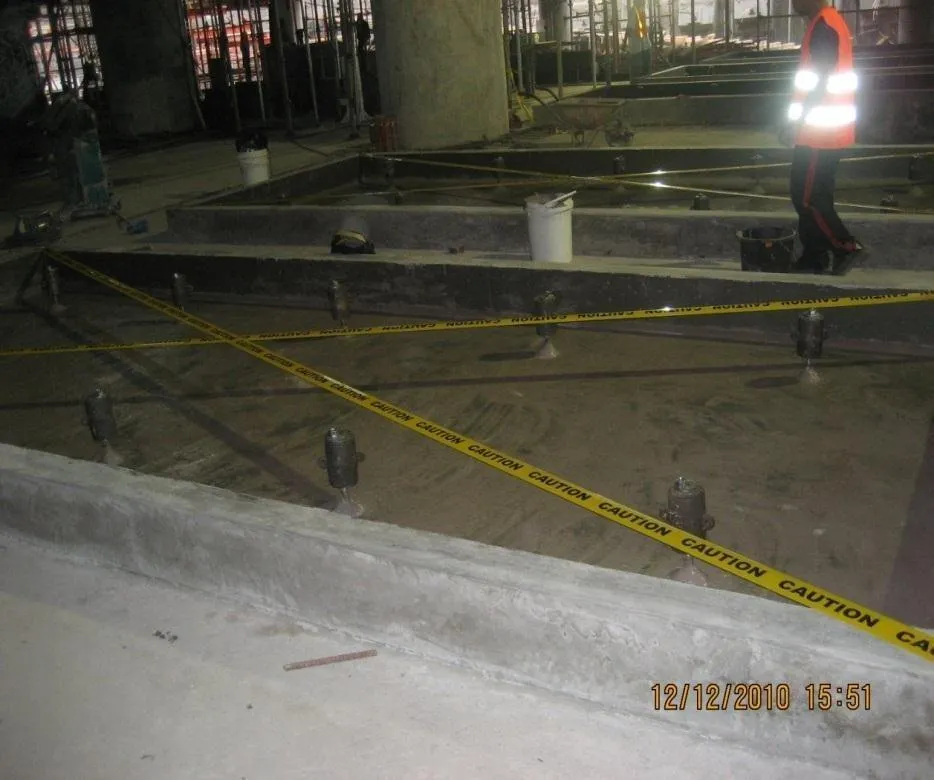 Done applying 2nd coat (Monoprufe WP)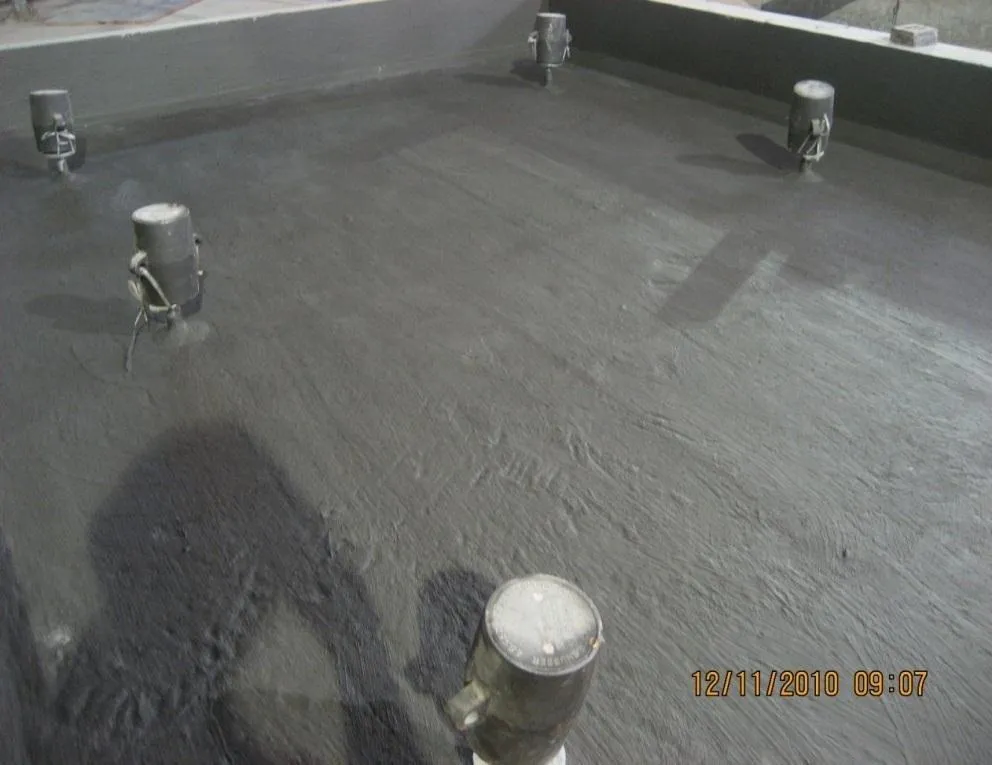 Genset Pads with 2 coats (Monoprufe WP) and a screed on top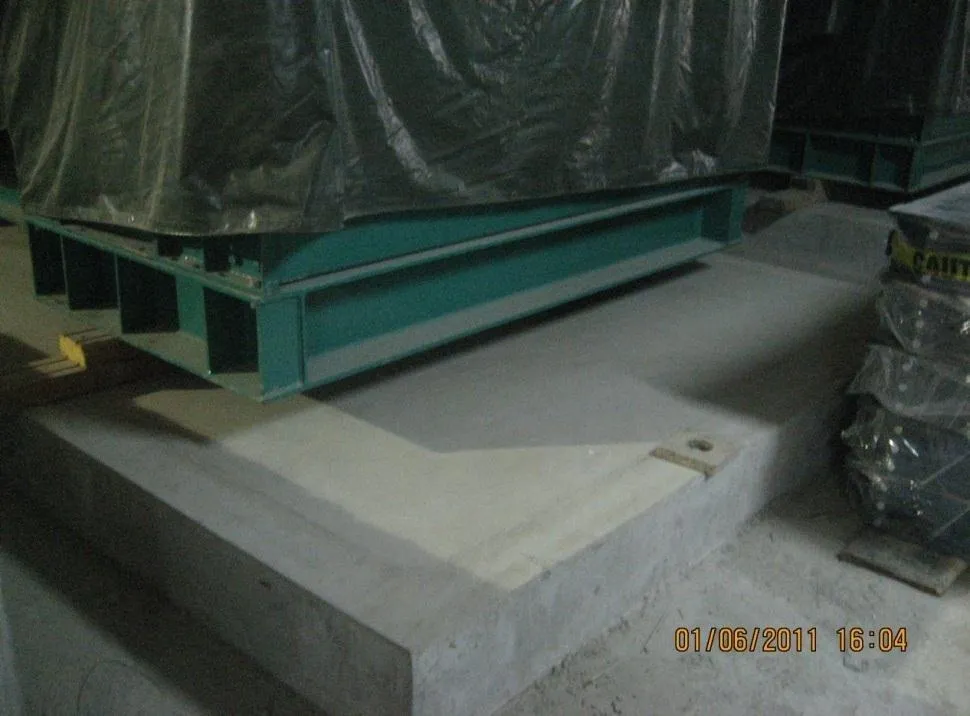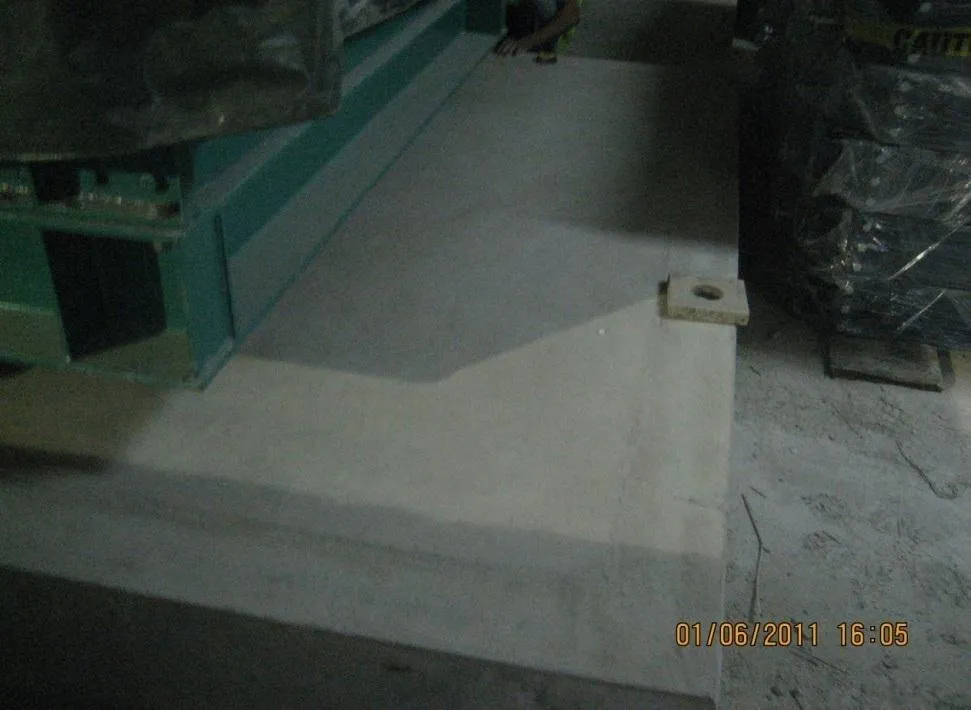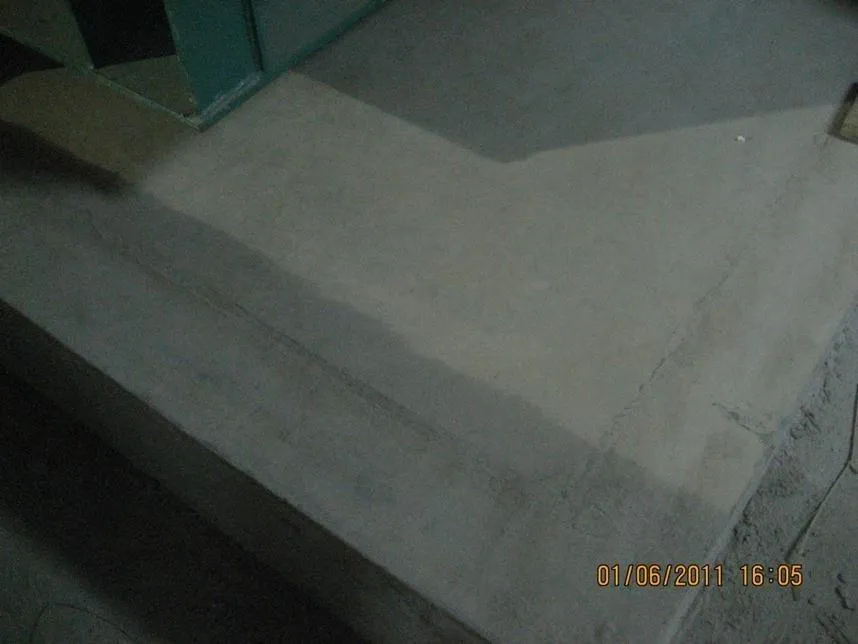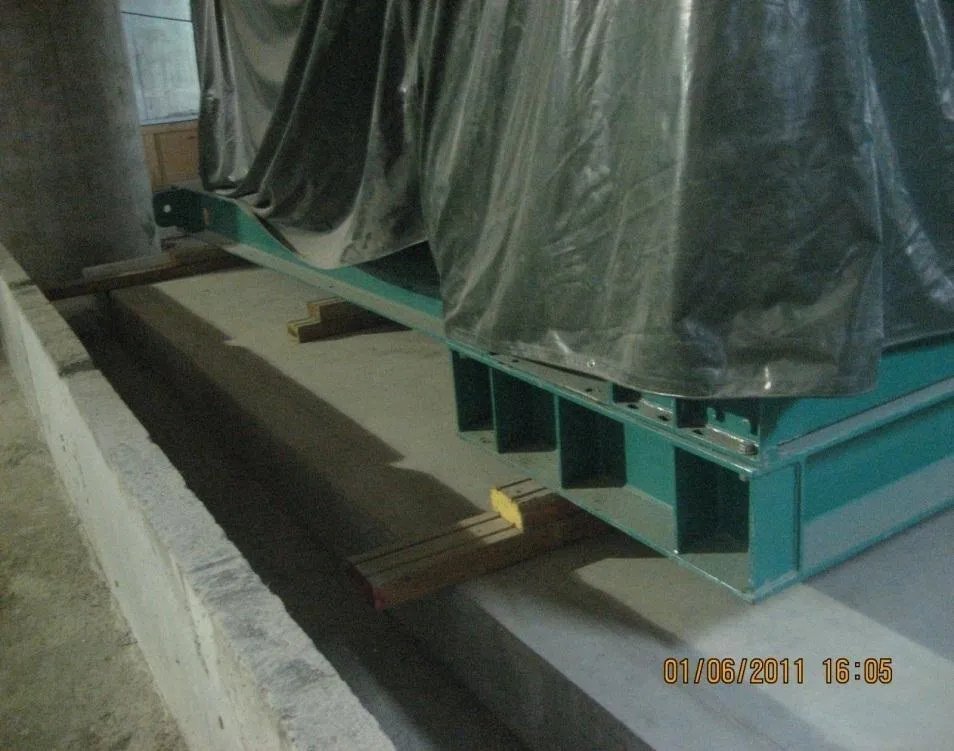 View Other Case Studies