New World Hotel At Makati City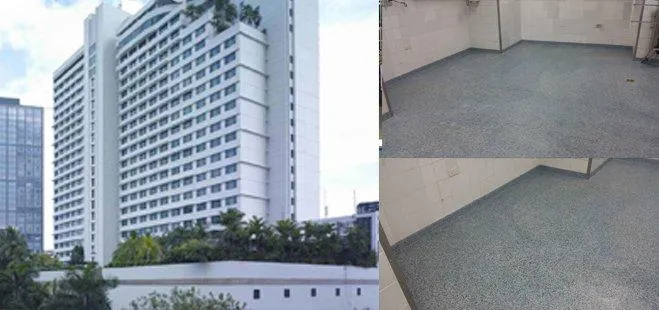 New World Hotel is luxury retreat in the heart of the city. It is designed with the discerning business traveler in mind and offers deluxe business hotel in Asia commercial centres.
Date of Project Completion: September 2014
A. Area Applied
Kitchen Area
B. Product
Feature Stone - A fluid applied resilient (resinous) flooring.
Color/s - Arctic Blue
Typical Issues Resolved
Cracked, broken and missing tiles, as well as low grout are common problems associated with quarry tile floors. QFloor addresses these issues by removing damaged tiles, and filling voids and low spots prior to installation.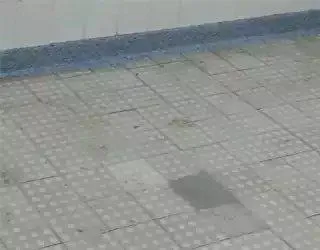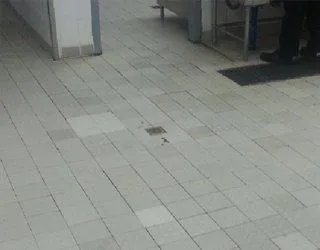 Installation
QFloor consists of proprietary epoxy blend formulated to cure quickly and without odor, combined with marble and granite aggregates to provide a durable, seamless, nonslip surface. After the installation area cleaned and prepared, cove wall base is installed to create integrated, seamless surface with the flooring itself.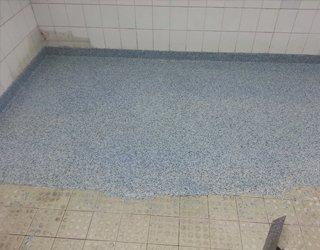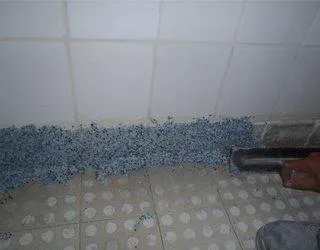 QFloor is installed tightly sealing to drains, hardware and transition areas. The versatile flooring material can build up around floor penetrations for stability and a waterproof installation.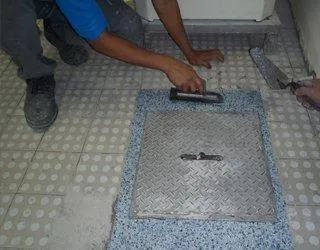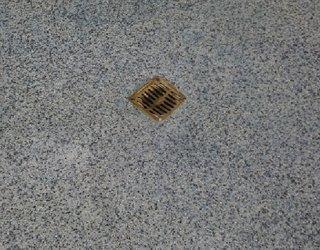 Finished Works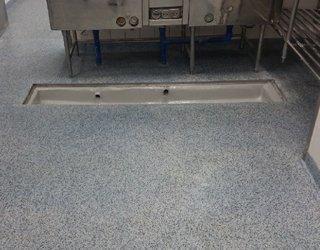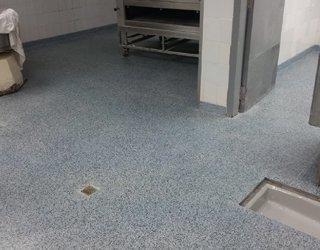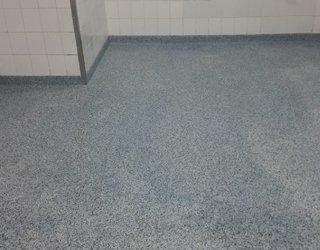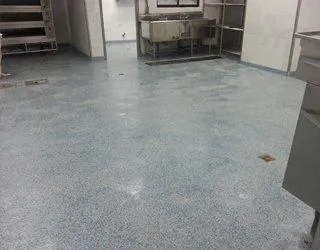 View Other Case Studies