8 Campus Place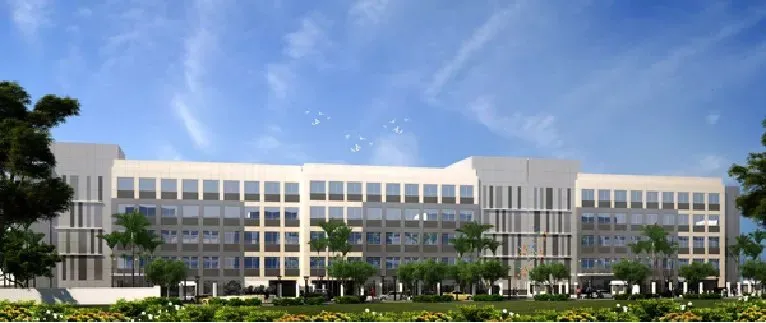 Ronacrete screed used in 'green' office project in Manila
Ronacrete products have been used in a major 'green' building project in the Philippines.
The first tower of 8 Campus Place a three tower office complex is now complete. The three interconnected buildings are being built at McKinley Hill Cyberpark in the Philippine capital city, Manila. The buildings are LEED-registered so the main focus in the project has been ensuring that environmental concerns were addressed and that the building is sustainable in the long term.
The whole roof of the building was waterproofed using Ronacrete's Monoprufe WP Cementitious Elastomeric Membrane and Ronafix bond coat followed by a Ronafix Mix A1 screed (BBA Certificate No. 89/2150) laid to falls.
Ronafix Mix A1 is a thin bonded polymer modified levelling screed which can be laid from any thickness greater than 25mm. All Ronafix mix designs are available as pre-packed products that offer the greatest possible assurance of screed quality and consistency. All Ronafix screeds provide; high strength, very low shrinkage, low permeability and some, like Ronafix Mix Designs A, B and B1 provide excellent wear resistance.
Monoprufe WP Elastic is a high performance cold applied cementitious waterproofing membrane consisting of a blend of polymers, cements, graded fillers and chemical binders. It is also used in swimming pools, tanks and basements to contain or exclude water and is able to accommodate some structural movement within the substrate. It should always be covered with a screed or render.
The products were supplied by Ronacrete's Far East Division based in Hong Kong.
"The 8 Campus Place construction is important not just because of its size but because of the care that has been taken to make the building environmentally friendly. Ronacrete Far East is proud to be involved in another successful LEED project completed using Ronacrete products."
Brian Clements Managing Director of Ronacrete Far East
LEED stands for Leadership in Energy and environmental Design. Ronacrete provided independent certification to show that all Ronacrete products supplied to the project met the requirement for low VOC content. Both Ronacrete UK and Ronacrete Asia have shown a commitment to the environment by achieving BS EN ISO 14001accreditation.
View Other Case Studies