Fiberglass Reinforced Plastics (FRP) is a composite material made of a thermoset plastic resin reinforced by fine strands of glass. The product is known for its strong, lightweight and non-conductive characteristics that make it superior to traditional building materials such as wood and metal.
As FRP is becoming more popular in the market, its uses have also gone beyond industrial applications. HPS Philippines is now a leading choice when it comes to residential and commercial applications.
Pool Platform
If you are throwing a party and are worried about the limited space you have in your garden, a solidly built platform can be installed using a molded grating and grating pedestals. When the party is over, the platform can be easily removed and can be reused for future events without worrying about a reduction in value and quality after long storage.
Custom Handrail for Staircases and Balconies
Custom interior or exterior handrails are considered as artwork that adds more appeal to the overall and feel of the building. FRP railings are a great help to hotel and resort owners who want a more unique design for their staircases and balconies. The non-corrosive properties of FRP railings make them more suitable for this kind of application because of its ability to withstand exposure to seawater and air which are factors known to speed up corrosion.
Sun Screen
The Philippines has a tropical marine climate where typically hot and humid weather is experienced most of the year. If you need extra shade and protection against the heat of the sun, Fiberglass grating can be added to your building.
Aside from the added sun protection and privacy to your building, FRP grating can also enhance its visual appeal with the variety of styles available.
Architectural Panels or Trellises
Trellis is a form of architectural structure that is usually made from an open framework or lattice of interwoven pieces of materials like wood or bamboo, made to support and display growing plants or other structures underneath.
One of the most common dilemmas when using wood or metal on trellises is the limited capability of these materials to withstand exposure to extreme weather conditions. With FRP products, damage or corrosion is not a problem because of the high-strength-to-weight ratio of its materials and corrosion-resistant properties which can help build your trellises into the perfect shape and condition.
Why Choose HPS?
Our unique portfolio showcases the "best in class" globally available flooring and coating products that meet the high requirements of all industry segments in the Philippines.
We work closely with flooring and coating experts and building professionals wherein we conduct an in-depth analysis on the needs and specifications of the project to help provide the most appropriate solution to our clientele.
High Performance Solutions is the leading distributor of FRP products in the Philippines. To get to know more about the FRP grating products we offer, email us at This email address is being protected from spambots. You need JavaScript enabled to view it. or call us today at +63 2 866-1033.
Here are some of the projects completed using FRP products:
Ocean Park (Manila)

SPT (Clark)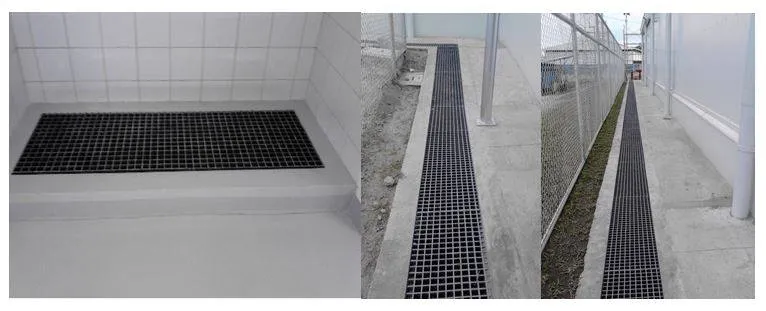 View All News