Pumacrete
Description
Pumacrete is a two-part liquid applied polymer membrane system, based on Urethane-Modified Acrylic Monomers (PUMA technology), and is used as a waterproof membrane for concrete structures, and for internally and externally applied tanking below and above ground. 
Key features:
Available in spray and manually applied grades to meet job site conditions.
Installs at a wide range of ambient and substrate temperatures -20 to 35 °C (-4 to 95 °F) to extend the construction season.
Rapid set time promotes fast installation, lower labour costs and efficient handover to next construction phase.
Weather resistant and ready for use 60 minutes after completion of application.
VOC compliant; contains no solvents.
Chemically inert; does not require hazmat precautions for disposal once cured.
No heating of resins or special application equipment required.
Pumacrete is only installed by authorized and approved contractors. In the Philippines, High Performance Solutions Inc. are the only authorized and approved contractor.
Installation Benefits:
Cold applied - does not require heating equipment or conditioning
Manual or Spray applied - quick installation rates, no equipment for hand-applied grade
Chemical inert - no special requirements for disposal
Solvent free - VOC compliant
Rain resistant - rain resistant within 30 minutes of application
The System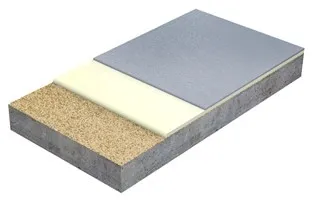 Applications
Substructures and basements
Storage for Chemical Plants
Lift Pits
Secondary Containment 
Waste Water Reservoirs
Plant Rooms
Feeding Silos
Bio Fermenters