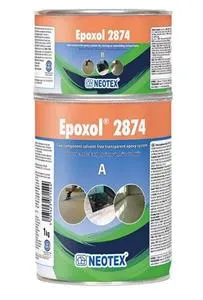 PACKAGES
Set of 15kg, 3,95kg, 1kg
DOWNLOAD
Two-component epoxy system for casting or embedding various items
Fields of application
Ideal for the creation of stone carpets, resin mortars and 3D floors
Suitable for mixing with light or heavy extenders, as a filler for openings that show excellent adhesion for long periods of time (e.g. joint filling on stone floors, behind silver icons)
Hobby and handicraft industry – for the creation of multiple ornaments and souvenirs
Properties
It consists of pure resins and selected hardeners and does not contain solvents, extenders or fillers. Displays low viscosity that grants great coverage and deep penetration (e.g. in capillary cracks)
It has good adhesion on mortar, metal and plastic too.
It has high chemical resistance and zero oil and water absorption.
It has good yellowing resistance.